HR Employee Relations Specialist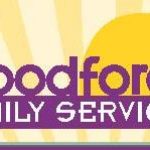 Website Woodfords Family Services
Committed to the support & inclusion of people w/ special needs
HR Employee Relations Specialist
Woodfords Family Services is growing, and we are pleased to announce an opening for a full-time HR Employee Relations Specialist to join our Human Resources Department.
Role of the HR Employee Relations Specialist:
Provide professional HR services to the HR Team and to internal customers across the organization.
Consult with supervisors and employees on performance matters, assisting managers with coaching plans, and use sound HR skills to recommend appropriate options and courses of action, as well as develop employee relations solutions and initiatives that effectively foster a high performing work culture.
Additional accountabilities include: conducting background checks in support of Agency's hiring protocols, and sharing in New Hire Orientation and HR Department day-to-day operations and customer service.
About Woodfords Family Services:
Woodfords Family Services has been committed to the support and inclusion of people with special needs and their families since 1967.  Based in Westbrook with satellite locations in Kennebunk, Manchester, New Gloucester and Waterville, the agency provides an array of clinical, behavioral health and educational programs to more than 1,500 children, youth and adults living with autism, developmental disabilities, intellectual disabilities and/or mental health diagnoses across the state. Additionally, the agency has a statewide Training & Resource Center that offers a variety of training programs to parents, professionals and interested community members.
For over 50 years, our agency has been Maine's leader in the provision of services for individuals and their families with autism, developmental and intellectual disabilities.  Not only are we committed to our consumers and their families but we are also committed to our staff. That is why we have staff who have been working with us for 10, 20 and 30 plus years!
Take a look at these videos and hear from our staff, consumers and families about how amazing Woodfords is:
Our Vision:  http://youtu.be/Z5jq4c1Qe4s
50th Anniversary: https://youtu.be/whpMumCCrmI
Qualifications of the Employee Relations Specialist:
Success in the HR Employee Relations Specialist role requires the following knowledge, experience, skills and abilities:
Bachelor's degree and minimum of 3 years of related HR employee relations internal consulting experience, and/or equivalent combination of education, training and experience.
Thorough understanding of current federal and state employment laws and regulations;
Ability to communicate clearly, professionally and tactfully, including verbally, in writing, and interpersonally. Ability to listen and remain objective;
HR experience-based sound judgment, confidentiality, sensitivity and discretion in handling employee information;
Demonstrated effective internal consulting skills;
Ability to work well and collaboratively as part of a team, as well as having the ability to work independently
Tech-savvy, robust M.S. Office computer skills and fluency  including Excel and Word;
Familiarity with HRIS and payroll systems;
Demonstrated commitment to continued HR training and education.
Responsibilities of the Employee Relations Specialist:
Employee Relations – Assist with coaching managers on how to effectively identify, navigate and resolve employee relations performance concerns.  Provide guidance to supervisors and employees on corrective action processes, following up appropriately and engaging Director of HR as appropriate on especially complex and/or sensitive matters. Help develop, recommend and assist in executing solutions to address employee relations and performance management issues.
HR Customer Service – Professionally and timely reply to general HR inquiries from staff and/or external inquiries, work collaboratively with HR team members, and provide superior customer service with accurate information and reports as needed.
Background Checks – Manage, conduct and review weekly background check series on new hire candidates and annually as directed, in support of Agency's established hiring, retention, licensing and safety protocols, and reconcile associated invoices.
Staff Recognition – Facilitate existing Service Anniversary Recognition program and assist with recommending and developing other related recognition initiatives as appropriate and needed.
Support and serve as backup with other core HR Department functions including HRIS reporting, Benefits and Leave communication,  Injury Reporting and New Hire Orientations – Participate in core HR areas of accountabilities as needed, in support of overall HR team cohesiveness and Agency goals;
Records Management – Maintain accurate employment & HRIS records
Benefits include:
Competitive Salary
Medical Insurance (w/ choice of plans and gym membership reimbursement)
Dental Insurance
Paid Vacation
Paid Sick Time
Paid Holidays
Employer-Paid Short-Term and Long-Term Disability
Employer-Paid Group Term Life Insurance
Employee Assistance Plan (EAP Benefits)
403(b) Retirement Savings Plan w/ Agency Match
Voluntary Supplemental Benefits
Exclusive Verizon Discount to Woodfords Family Service Employees
Opportunity to work within a professional environment, with friendly co-workers, supporting an established non-profit organization making a daily difference in our communities
Additional Opportunities for the HR Employee Relations Specialist:
Advancement opportunities within Woodfords Family Services
Training and Professional Development
How to Apply
Please apply online and submit cover letter and resume
www.woodfords.org/careers