Director of Human Resources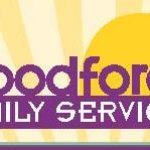 Website Woodfords Family Services
Woodfords Family Services
Woodfords Family Services is looking to fill an upcoming vacancy next month and will have the following outstanding opportunity available:
Director of Human Resources
An opportunity to do meaningful work with a leading non-profit. Engage your full range of HR expertise in a role that combines both leadership as well as hands-on services. Interested candidates with a successful record of performing high caliber work are invited to apply. Do great work, help lead an amazing team!
Overview of the Director of Human Resources Position:
Accountable for the successful oversight and direction of the Human Resources Department in alignment with Agency mission, values and goals.
Support Agency leadership, staff and external stakeholders in a compliant, effective and forward-thinking manner, partnering and working collaboratively with programs and departments throughout the Agency.
Provide strategic HR direction and oversight to the HR Department. Deliver services in a range of areas including employment, employee relations, benefits, workers' compensation, safety, staff leaves, staff recognition, HR records management, routine and complex employee relations matters, and, in conjunction with Finance, advise and partner with compensation and payroll matters.
Serve as member of Woodfords' Management Team.
About Woodfords Family Services:
Woodfords Family Services has been committed to the support and inclusion of people with special needs and their families since 1967.
Based in Westbrook with satellite locations in Kennebunk, Manchester, New Gloucester and Waterville, the agency provides an array of clinical, behavioral health and educational programs to more than 1,500 children, youth and adults living with autism, developmental disabilities, intellectual disabilities and/or mental health diagnoses across the state.
Additionally, the agency has a statewide Training & Resource Center that offers a variety of training programs to parents, professionals and interested community members.
For over 50 years, our agency has been Maine's leader in the provision of services for individuals and their families with autism, developmental and intellectual disabilities.
Qualifications Profile of the Director of Human Resources:
Success in the Director of Human Resources position requires the following knowledge, experience, skills and abilities:
Bachelor's degree required; SHRM/HRCI certifications are a plus
Minimum of five (5) years of relevant HR experience, including HR department leadership role
Supervisory experience and ability to successfully manage and develop staff
Ability to cultivate effective working relationships across Agency and work collaboratively and cross functionally with all levels of staff
Expert knowledge of federal, state and local laws pertaining to hiring, employment, payroll, benefits and related areas
Excellent written, verbal, consultative and interpersonal communication skills
Good time management skills
Demonstrated commitment to diversity and inclusion
Essential Job Functions and Key Accountabilities of the Human Resources Director:
Include though not limited to:
Ensure compliance with state and federal labor regulations. Advise Agency leadership and staff on same
Provide employee benefits program and ERISA oversight; manage broker and consultant relationships; provide oversight for HR staff administering benefits, leaves of absence, workers' compensation, OSHA compliance and safety matters
Lead, manage and provide supervisory oversight for HR team, appropriately fostering staff development and continuous learning
Provide supervisory oversight for HR staff working with the Finance department in the production of bi-weekly payroll for the Agency and associated work related to payroll, benefits, internal reporting, and associated compliance reporting
Maintain and advise on performance management protocols and position descriptions
Serve as internal consultant to supervisors and staff, on employee relations, employment and hiring matters
Recommend and implement updates as needed to HR protocols, policies and procedures
Actively participate in Management Team meetings
Work with the HR Team and Training Department on Orientation of new employees
Benefits:
Woodfords offers an opportunity to work within a professional environment, with friendly co-workers, as part of a high-performing, collegial HR Team, in support of an established non-profit organization making a daily difference in our communities.
Competitive Salary
Medical Insurance (w/ multiple plan options, and gym membership reimbursement)
Dental and Vision Insurance
Paid Vacation
Paid Sick Time
Paid Holidays
Employer-Paid Short-Term and Long-Term Disability
Employer-Paid Group Term Life Insurance
Employee Assistance Plan (EAP Benefits)
403(b) Retirement Savings Plan w/ Agency Match
Voluntary Supplemental Benefits
Exclusive Verizon Discount to Woodfords Family Service Employees
Advancement Opportunities within Woodfords Family Services
Training and Professional Development
How to Apply:
Please apply online: https://woodfords.applicantpro.com/jobs/1197486.html
Submit a cover letter and resume and apply directly on-line; all candidate submissions will be carefully and thoughtfully reviewed, and accepted until position is filled