Recruiter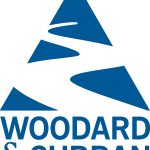 Website Woodard & Curran
At Woodard & Curran, there's nothing we enjoy more than an engineering challenge. We handle a wide range of water and environmental issues—solving complex problems with creativity and tenacity. That's how we make a difference to our clients, people, and planet. Our company was founded on a simple concept: provide a safe and enjoyable place to work with opportunity, integrity, and commitment, and we will attract talented people. Those people are at the heart of our firm, solving some of the most pressing water and environmental challenges for our clients.
Who We Are Looking For:
Are you ready to recruit talent that solves water resource and environmental remediation challenges? Would you enjoy working with a fast paced, highly collaborative, energetic team?  As a technical recruiter, you will be committed to enhancing Woodard & Curran's ability to attract and convert highly sought after and talented prospects into active candidates. You will analyze talent and have the autonomy to develop customized recruitment strategies that include sourcing, candidate engagement and more. You will be a strategic partner with your assigned client group, advise on talent initiatives, and lead managers, teams and candidates through the hiring process.
This position may be based in our Portland, ME, Dedham, MA or Andover MA offices.
Your Role As A Recruiting Partner:
·       Will support strategic recruiting initiatives and related projects with focus, enthusiasm and follow through.
·       Manage and facilitate full cycle recruiting from req intake to hire.
·       Build talent pipelines for multiple searches and apply sourcing skills and creative ideas utilizing various talent platforms, online communities, conferences, and other sourcing pools to focus on technical talent.
·       Utilize strong consulting and communication skills to effectively work in a team environment.
·       Partner with our corporate services teams such as Marketing to promote our outstanding company culture as we attract top talent.
What You Will Need To Succeed:
·       5+ years professional recruiting experience, engineering or technical recruiting experience desired.
·       Solid analytical and assessment skills.
·       Excellent communication and organizational skills required.
·       Ability to manage and facilitate multiple searches and related talent activities.
·       Ability to interact with and engage all levels of management, including remote internal clients.
·       Comfortable navigating sourcing platforms such as LinkedIn, Glassdoor, ATS, web-based job boards, and other online tools.
·       Able to handle confidential information with discretion.
·       Occasional travel required.
Woodard & Curran is an Affirmative Action/Equal Opportunity Employer.
Woodard & Curran is a Drug Free Work Place.
Individuals with Disabilities and Protected Veterans are encouraged to apply.