Director of Compensation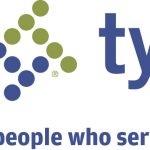 Website Tyler Technologies
Tyler Technologies is seeking a Director of Compensation to manage the design and administration of compensation programs for the company, both in the US and internationally. This person will ensure programs effectively support recruiting and retention of the talent needed to drive our successful business outcomes.  They will collaborate closely with Tyler's business leadership to design programs that achieve these outcomes and that reward Tyler employees for their contributions to our continued growth. The Director of Compensation will ensure that Tyler's compensation supports diverse, high-performing talent contributions at the individual, team and collective business level.
Responsibilities
Compensation Strategy & Design: Develops a global compensation strategy to support Tyler's continued growth. Designs Tyler compensation programs including base compensation structure, market analysis process, annual merit process and others to support business objectives and growth. Works closely with recruiting team to ensure offer process maintains consistency with both external and internal market pay for the role.
Incentive Compensation: Designs, communicates and administers bonus programs across Tyler continually improving these programs and their link of rewards to business outcomes at the individual and team level. Partners with divisional and corporate sales to design, communicate and administer sales compensation plans that incent and drive growth. Ensures that incentive compensation is competitive and consistent with compensation philosophy and pay mix to retain and reward team members for performance that drives achievement of business goals. Ensures plans are compliant.
Equity Compensation: Manages the design and administration of Tyler's equity compensation program. Partners effectively with legal and finance departments to ensure plans are compliant and cost effective. Manages the effective ongoing communication of the equity plans to recipients to support the achievement of business goals, strong employee engagement and competitive total rewards.
Compensation Administration & Analysis: Leads and manages compensation processes including merit, equity grants, bonus design, communication and payout as well as proxy and other required reporting processes. Provides regular and ad hoc analysis of compensation related data to ensure compensation is competitive, effective and consistent with defined business goals.
Qualifications:
Position requires very strong project, partnership/collaboration and change management skills to lead multiple complex projects with frequently changing business-driven timelines.
Position requires creativity and a business centered design approach.
Individual works well with minimal direction.
The quality and impact of programs designed and administered by this individual and their team are a significant driver of employee engagement and performance. There is little room for error in the programs and processes overseen by this position which touch each employee at Tyler on a daily basis.
Significant day to day contact with members of HR team, Finance, and Legal; Moderate contact with members of Senior Leadership, the Executive team, and the Board of Directors.
Currently leads though others with expected growth in the team over time.
10+ years of progressive experience developing and managing compensation programs in a public company.
Strong working knowledge of key compensation regulations and compliance.
Experience in executive and international compensation.
10+ years of organizational and team leadership experience.
Demonstrated business partnership effectiveness in the design, implementation, and communication of compensation plans that drive results.
Demonstrated successful experience in a fast-paced, growth driven company with a strategic HR function tightly aligned to the business.
Experience with multiple, global HR technology platforms preferred.
Must pass a successful background investigation.
Travel 25%