Human Resources Manager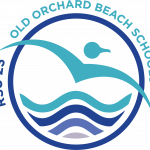 Website RSU 23
School district located in Old Orchard Beach Maine
RSU #23
Human Resources Manager
Located a ½  mile from the Atlantic Ocean and 15 minutes from Portland, RSU 23 is a 750 student, three-school district seeking a full-time RSU 23 Human Resources Manager to join our RSU 23 administrative team. This position carries out the responsibilities of benefits administration, employee training, onboarding, policy implementation, and employment law compliance for RSU 23, and contract development and administration. The successful candidate will possess the following:
CERTIFICATION REQUIREMENTS:
College degree in business, human resources or equivalent related field. (Bachelor's Degree Preferred)
Current and valid CHRC. If lacking, must obtain the Maine Department of Education Criminal History Record Check (CHRC) upon hire.
At least (3) years experience in a Human Resources related field (School experience Preferred)
SKILLS:
Experience in computerized payroll systems, benefits administration and other human resource related functions.
Ability to work independently with a high degree of accuracy and organization.
Must be team oriented with excellent interpersonal and communication skills.
Must be willing to participate in ongoing in-service training as requested.
Must maintain a high level of ethical behavior and confidentiality of information as required by law.
PRIMARY RESPONSIBILITIES:
Coordinates enrollment and preparation of required forms, including insurance and other payroll deduction forms for all RSU 23 personnel.
Prepares all individual employment contracts
Maintains personnel files on all employees
Maintains record of employee leaves and absences
Creates and maintains all job descriptions for the School Department.
Coordinates and implements employee training for the School Department as required by State and Federal law and in collaboration with the School Safety Officer.
Assists in the preparation and development of the annual budget as requested, directed and/or required.
Assists in the preparation and development of contract negotiations as needed
Prepare and manage all workers' comp, FMLA and OSHA paperwork.
Administer Maine Public Employee Retirement System and Insurance benefits
Processes payroll during payroll staff vacations
Assists Payroll with monthly, quarterly and yearly reporting
Performs other duties as assigned by the Business Manager and Superintendent
APPLICATION:
Please complete an administrative position application packet located online at www.rsu23.org. Qualified candidates will be contacted by phone. Applications are to be completed and received by Friday, January 15  or until a suitable candidate is found. Please forward completed applications to: Attention: Cindy Cox, RSU 23, 40 E. Emerson Cummings BLVD Old Orchard Beach, ME  04064
To apply for this job please visit rsu23.org.