HR Business Partner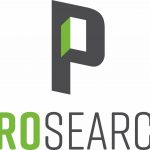 Website ProSearch
Let's get to Work!
Outstanding opportunity to work for one of Maine's premier large employers in a remote capacity.
The contract is expected to last approximately 8 months, or for the remainder of 2021. This is a hybrid role that is both operational and strategic in nature.  Reporting to the  Sr HR Director supporting Corporate Technology, the HR Business Partner will be responsible for talent strategy, organizational design, change management, analyzing data, managing programs, be a Workday Champion, and act as a liaison to the HR Centers of Excellence.
Qualifications:
·  Minimum of 5 years of proven success in a medium to large corporate setting, with national presence.
·  Bachelor's degree required.
·  Demonstrated experience with business operations, strategy and HR project management.
·  Proven ability to work with, coach and impact change across all levels of an organization.
·  Demonstrated effective verbal and written communication, partnering, collaboration and negotiation skills.
·  Demonstrated attention to quality and strategic orientation to work.
·  Demonstrated flexibility, grace under pressure, and respect for the highly confidential nature of the work.
·  Ability to manage multiple complex projects simultaneously and effectively to meet frequently changing business-driven timelines.
Understanding of Google Suite, Excel, HRIS systems (Workday ideal