Director, Human Resources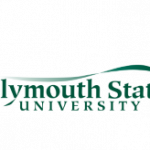 Website Plymouth State University
Plymouth State University is accepting applications for Director of Human Resources. This role is a member of the campus leadership team, overseeing a comprehensive Human Resources program that supports the University's strategic plan and values. Administer all aspects of human resources activities in accordance with USNH policy to the extent that these policies have been delegated to the campus for development and implementation including, but not limited to, organizational development, performance management, employee relations, and recruitment and retention. Ensures compliance with all applicable federal, state, and local laws in support of the goals and mission of the University and USNH.
Acceptable minimum level of education: Bachelor's
Acceptable minimum years of experience: 7-10 years
Other minimum qualifications: Ten years of progressively responsible and broad-based human resources managerial experience in a sizeable, complex organization serving a diverse employee base, with at least 5 years' experience in a significant leadership role – preferably in an academic institution. Demonstrated ability to lead and influence a diverse constituency, and effectively collaborate with all levels of the organization: demonstrated knowledge and experience in change management, process improvement, and leveraging technology to enhance service delivery. Demonstrated experience in use of human capital management system; excellent interpersonal, writing, speaking, analytical, priority setting, and leadership skills; extensive knowledge and experience in human resources policies, federal/state labor laws, and regulations.
To view the full position description and apply, please visit our employment portal at: https://jobs.usnh.edu/postings/46900
Plymouth State University (PSU) has consistently earned national recognition for its commitment to community service, environmental sustainability, academic excellence, and employee wellness. The employee benefits package will holistically support your life and career goals. The outstanding benefits include affordable medical, dental, and vision insurance along with university paid life and accidental death & dismemberment, short and long term disability. The financial benefits include competitive compensation, a generous retirement plan match and tuition reimbursement benefit that extends to your dependents. Find more information here!
Prospective Employees Click Here (https://www.usnh.edu/human-resources/prospective-employees)
Work and play where you live! We are located in the heart of NH's playground, surrounded by mountains and lakes where all things outdoors are right at your fingertips. Enjoy tax-free shopping, tax-free income and a growing cultural community. Big name concerts, small intimate local theater, delicious restaurants, and much more.
The University System of New Hampshire is an Equal Opportunity/Equal Access/Affirmative Action employer. The University System is committed to creating an environment that values and supports diversity and inclusiveness across our campus communities and encourages applications from qualified individuals who will help us achieve this mission. The University System prohibits discrimination on the basis of race, color, religion, sex, age, national origin, sexual orientation, gender identity or expression, disability, genetic information, veteran status, or marital status.