Human Resources Business Partner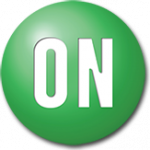 Website ON Semiconductor
ON Semiconductor's Manufacturing site in South Portland, Maine is currently recruiting for a Human Resources Business Partner!
Working in a unique, high-tech manufacturing environment, the HR Business Partner will operate under the direction of the site HR Manager to execute across most HR functional areas of knowledge. Once well versed in company policies, procedures, and practices you will act as a valuable partner to internal customers in areas such as: employee relations, workforce development, onboarding & recruiting, total rewards, and performance management.
Combining tactical and strategic abilities, the successful candidate will develop, propose, and implement recommendations in support of adding value to the business and continuous improvement.
Location: Western Ave, South Portland, ME
Performance Objectives:   
Develop understanding of the business, company policies, and the employee population this position supports
Collaborate with all levels of the employee population to identify needs and areas of opportunity
Leverage business acumen to develop and make recommendations to internal customers
Ensure that routine and complex employee relations issues are properly identified, reported, investigated and resolved.
Continuous improvement in process, procedure, and personal development
Required Skills/Experience:
1-3 years of relevant HR/administrative experience preferred
Strong integrity, trustworthiness, and strong work ethic
Excels in verbal, written, and oral communication
Exceptional customer service and relationship building skills
Strong organization and time management skills, with the ability to multi-task to meet deadlines
Ability to handle confidential and sensitive matters professionally
Proficient with HRIS systems, Microsoft Excel, Word, PowerPoint
Flexibility in work schedule to support 24/7 manufacturing (as necessary)
 Education:
Bachelor's degree in Human Resources or other related field
ON Semiconductor is an equal opportunity employer. The Company maintains policies and practices that are designed to prevent discrimination or harassment against any qualified applicant or employee to the extent prohibited by federal, state and local laws and regulations. By way of example, discrimination on the basis of race, ethnicity, color, religion, ancestry, national origin, citizenship, sex (including pregnancy, childbirth, or related medical conditions), age, marital status, sexual orientation physical or mental disability, medical condition, genetic information (including test results), status as a Vietnam-era or special disabled veteran, uniform service member status, political affiliation, union membership, gender identity or gender expression, or any other characteristic protected by applicable law is prohibited.
ON Semiconductor (Nasdaq: ON) is driving energy efficient innovations, empowering customers to reduce global energy use. The company is a leading supplier of semiconductor-based solutions, offering a comprehensive portfolio of energy efficient power and signal management, logic, standard and custom devices. The company's products help engineers solve their unique design challenges in automotive, communications, computing, consumer, industrial, medical and military/aerospace applications. ON Semiconductor operates a responsive, reliable, world-class supply chain and quality program, and a network of manufacturing facilities, sales offices and design centers in key markets throughout North America, Europe and the Asia Pacific regions.