Talent Acquisition Recruiter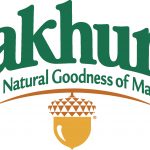 Website Oakhurst Dairy
New England's foremost dairy company with a 98-year history
Talent Acquisition Recruiter –
Your primary responsibility in this position will be recruiting for drivers (CDL Class A, B and Transport drivers).  Other recruitment opportunities may be assigned (hourly positions).
The successful candidate will serve as a business partner to Human Resources and hiring managers to ensure successful execution of recruiting strategies aimed at achieving high volume hiring needs across our departments.
You will work collaboratively with the management team to attract the best candidate for our team.
This person must be comfortable managing positions in different stages of the recruiting life cycle from requisition to offer.
This position requires a person who is high-energy, self-motivated and driven with a service mentality, as well as, someone who can change direction quickly while handling multiple inquiries from managers.
We are looking for an experienced recruiter who is passionate about finding top talent and has the ability to overcome talent market restraints, while executing a positive can-do approach.
An investigative and inquisitive mindset combined with creative thinking is an absolute must to be successful in this role.
The essential functions are noted below; however, not every duty assigned is listed and this position may evolve over time requiring additional responsibility related to Talent Acquisition.
Responsibilities:
Develop and manage pipeline of potential candidates through proactive market and data analysis and insights.
Conduct proactive needs analysis with hiring managers to establish execution plan to achieve high volume hiring during peak business demands across departments.
 Partner with Department Managers on a daily basis to set priorities and to create daily recruiting strategies.
Nurture relationships with prospective candidates and on-going relationships with hiring manager
Partner with external staffing agencies to identify and recruit candidates, often for temporary staffing needs.
Maintain applicant tracking system and provide reporting metrics