Human Resources Specialist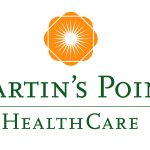 Website Martin's Point Health Care
Join Martin's Point Health Care – an innovative, not-for-profit health care organization offering care and coverage to the people of Maine and beyond.  As a joined force of "people caring for people," Martin's Point employees are on a mission to transform our health care system while creating a healthier community.  Martin's Point employees enjoy an organizational culture of trust and respect, where our values – taking care of ourselves and others, continuous learning, helping each other, and having fun – are brought to life every day.  Join us and find out for yourself why Martin's Point has been certified as a "Great Place to Work" since 2015.
Position Summary
The HR Specialist position provides HR support to multiple areas of HR with a focus on Talent Acquisition. This position is primarily responsible for the HR Service Center activities and pre-hire employee administration. This position serves as the customer-facing point of contact for the Human Resources department.
NOTE: The starting date for this position will be no sooner than March 30, 2020.
Job Description
Talent Acquisition and New Hire support:
Coordinates all pre-hire activities including new hire paperwork through the Workday system.
Compiles and distributes weekly new hire notifications.
Assembles new hire personnel files.
Manages the 1-9 process.
Enters all new hires into E-verify system.
Maintains and updates the Workday Process Guide.
Processes relocation expense reimbursement.
Processes sign on bonuses for new hires.
Processes student internship/clinical rotation requests.
Document and catalog department standard work.
Maintains job postings on external job boards; and places specialized advertising as requested.
Provide back-up to Recruiting Coordinator as needed.
Orders supplies (business cards, job fair materials, etc.) as necessary.
Customer facing point of contact for Human Resources Department:
Provides excellent customer service as the first point of resolution for HR related questions. Answers or forwards employee inquiries to appropriate subject matter expert as necessary. Responds to voicemail messages.
Answers general employee inquiries regarding payroll and benefits.
Monitors and responds to HR Service Center email box.
Monitors and responds to inquiries in Benefits and Workday electronic mailboxes and forwards to the subject matter experts as necessary.
Tracks and processes Employee Referrals and matches endorsement verifications in Workday system.
Provides password resets for ADP and Workday.
Completes verbal employment and wage verification requests.
Creates and maintains personnel files.
Identifies process improvements and implements value-added improvements to the team's and own work.
Education/Experience:
Associate Degree in a related field or an equivalent combination of relevant education and experience
4+ years of administrative work experience preferred
2+ years of experience in Human Resources, working with benefits and/or recruiting preferred
Experience with a Human Resources Information Management System a plus
Skills/Knowledge/Competencies (Behaviors):
Demonstrates an understanding of and alignment with Martin's Point Values
Knowledge of employee benefits and legal compliance issues
Knowledge of employment laws
Proficiency in Microsoft Office applications
Excellent written and verbal communication skills
Excellent analytical skills and attention to detail
Excellent interpersonal and teamwork skills
Excellent organizational skills and attention to detail
Proven team player
Ability to take direction from multiple individuals and prioritize tasks appropriately to meet deadlines
Motivated self-starter able to function independently with sound judgment in decision making
Highly accountable for work
Takes appropriate initiative while soliciting input/advice appropriately
Ability to handle confidential and sensitive information in a discreet and professional manner
Must be able to maintain a positive attitude under stressful situations
We are an equal opportunity/affirmative action employer.