HR Business Partner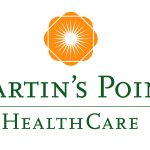 Martin's Point Health Care
Join Martin's Point Health Care – an innovative, not-for-profit health care organization offering care and coverage to the people of Maine and beyond.  As a joined force of "people caring for people," Martin's Point employees are on a mission to transform our health care system while creating a healthier community.  Martin's Point employees enjoy an organizational culture of trust and respect, where our values – taking care of ourselves and others, continuous learning, helping each other, and having fun – are brought to life every day.  Join us and find out for yourself why Martin's Point has been certified as a "Great Place to Work" since 2015.
Position Summary
The Senior Human Resources Business Partner serves as a consultant to assigned business divisions.  Responsible for workforce, structure, and process improvement strategies, people and process solutions, and HR services in support of the achievement of strong business results linked to organizational goals and objectives.  Partners with organizational leadership to develop and execute initiatives that optimize employee performance, contribution, and engagement.   Drives company-wide HR initiatives across the enterprise.
Key Outcomes:
Organization Development (OD)
Actively partners with respective management team(s) to establish strategic direction for organization.  Supports, participates and contributes toward achieving defined business results.
Works with organization leadership to develop workforce strategies/plans that ensure the right people are in the right place at the right time. Optimizes organizational structure and supports work to align resources to the vision and strategies of the organization.
Facilitates the development and implementation of OD and HR strategies that support departmental goals and objectives.
Uses organizational and/or organization data sources to identify potential gaps in efficiency, process, structure and people alignment.
Provides OD support to change initiatives and other organizational needs.
Establishes, measures, and reports key HR metrics to the organization to drive optimized resource utilization and overall effectiveness.
Employee Relations
Monitors the work environment, identifying employee relations trends, issues and areas for improvement to promote a positive work environment.
Consults to executive leadership around top team performance, delivers systemic performance improvement strategies.
Acts as executive coach to top leadership.
Counsels and coaches employees on complex employee relations issues and serves as a resource to prevent and/or facilitate conflict resolution.
Proactively monitors external best practices and ensures organizational policies reflect changes in the labor/employment market. Identifies needs or modifications to policies/practices in support of organization business needs.
Performance Management & Development
Monitors organizational performance, suggests and delivers initiatives to maximize performance.
Coaches and trains leadership in maximizing performance of their teams in a way that aligns with Martin's Point's culture and values.
Assists leaders and their teams in developing a strategic approach to the utilization of individual development plans.
Identifies and coaches high potential individuals and leads the organizational succession planning process.  Develops career pathing strategies to enhance employee retention and engagement, as well as proactively preparing the organization for future resource needs.
Ensures compliance with appropriate governmental laws and regulations as they relate to Human Resources (i.e. EEOC/AA, ADA, Wage and Hour, FLMA, WC, etc). Works with assigned areas to ensure they are informed, updated as applicable and operating in compliance with applicable laws and regulations.
Project Management
Leads enterprise project teams around HR and business optimization strategies.
Identifies organization constraints to effectiveness from a strategy, structure, people and process perspective.  Develops solutions that help the business realize its strategic priorities and align with Martin's Point's culture and values.
Education/Experience:
BA/BS degree or equivalent combination of relevant education and experience required
Advanced degree (MA, MBA, PhD) in Business Management, HR Management, Organization Development preferred
8+ years progressively responsible experience, with proven record of achievement as Human Resources Business Partner
Extensive expertise in organizational development, employee relations, training, coaching, compensation, benefits, recruiting, performance management and development.  Demonstrated knowledge of employment laws and regulations.
5+ years experience working with senior levels of management in development of strategic initiatives, business plans and resource planning strategies
External consulting experience highly desired.
Prior work experience in Health care preferred
Required License(s) and/or Certification(s):
Certification or equivalent training in organizational development strongly preferred.
SPHR or PHR strongly preferred
Skills/Knowledge/Competencies (Behaviors):
Advanced communication skills – ability to communicate well at all levels of the organization demonstrating tact, diplomacy and sensitivity.
Strong interpersonal skills:  Must be able to build relationships quickly, connect well with others, demonstrate self-awareness and flexible communication styles to match the audience
Ability to build trust and ensure the highest levels of confidentiality, integrity and authenticity
Advanced multi-tasking capabilities – must be able to effectively prioritize competing demands
Proactive and Responsive – skilled at responding in a timely manner to request and delivering on commitments made.  Identifies needs in a proactive manner anticipating customer needs.
Strong judgment and decision making skills
Demonstrated drive, initiative and creativity
We are an equal opportunity/affirmative action employer.