Talent Acquisition Manager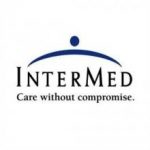 Website KMA Human Resources Consulting
We are HR. ™
InterMed, P.A. is a physician-owned medical group providing patient centered primary care and integrated specialty services. Their respected team of professionals is focused on innovation and improving healthcare delivery with the goal of healthier patients and better, higher value outcomes. The company has an exciting opportunity for a Talent Acquisition Manager to join their Portland, Maine team.
The Talent Acquisition Manager works under the direction of the Human Resources Director. This role is responsible for attracting top talent to gain competitive advantage and fuel the company's growth through the development of recruiting plans and events, employing sourcing strategies and resources, as well as developing new, creative recruiting ideas in order to build a robust talent pool.
The ideal candidate will have experience managing a full-cycle recruiting team while always keeping candidate experience top of mind. The Talent Acquisition Manager will be the company-wide dedicated resource for any hiring, talent acquisition, onboarding and recruiting topics.
Intermed, P.A. offers a highly competitive compensation and benefits package.
Primary Responsibilities:
·        Design and implement overall recruiting strategy.
·        Manage team of recruiters.
·        Develop and update job descriptions and job specifications.
·        Manage executive level recruitment.
·        Perform job and task analysis to document job requirements and objectives.
·        Source and attract candidates by using databases, social media, networking events, etc. to build and maintain a robust talent pool.
·        Create/coordinate advertising for various media outlets as needed.
·        Research and recommend new sources for active and passive candidate recruiting, utilizing the most up to date resources.
·        Communicate with managers and employees regularly to establish rapport, gauge morale, and source new candidate leads.
·        Lead the creation of a recruiting and interviewing plan for each open position.
·        Aid human resources in establishing a recognizable "employer of choice" reputation for the company, both internally and externally.
·        Conduct regular follow-up with managers to determine the effectiveness of recruiting plans and implementation.
·        Maintain/report on turnover on a monthly basis.
·        Act as administrator for recruiting software; manage training for hiring managers.
·        Manage and monitor outside recruiting agencies when necessary.
·        Work closely with HR partners to develop and finalize all offer packages.
·        Negotiate, deliver & close candidate offers.
·        Work closely with the HR Administrator to ensure a seamless and positive onboarding experience for all new hires.
·        Other duties as assigned.
Qualifications:
·        BA degree
·        5 years of experience as a talent acquisition/recruiting manager.
·        Minimum 4+ years of experience recruiting in medical or healthcare industries.
·        Must have excellent communication skills and ability to speak to a variety of people.
·        Ability to work independently, prioritize and accomplish tasks in assigned time frame.
·        Must understand compliance for application and resume maintenance.
·        Must have excellent marketing skills as this position requires one to sell our company and create enticing job postings.
·        Must have experience with HR databases, ATS systems, Microsoft Office, Internet searching, etc.
·        Ability to create, source and execute effective recruiting strategies of passive candidates, as well as manage key internal partner relationships required.
·        Exceptional interviewing skills needed to analyze applicant qualifications, motivations, and performance.
·        Ability to negotiate and close compensation packages.
·        Strong time management and prioritization capabilities, with ability to multi-task and self-manage.
·        Strong team player with excellent interpersonal and decision-making skills.
·        Proven capacity to guide and influence key internal stake holders and perspective candidates.
·        Knowledge and support of Equal Employment Opportunity and Affirmative Action legislation and other legal aspects of interviewing, hiring and HR.
InterMed, P.A. requires COVID-19 vaccination and will consider accommodations for medical or religion-based reasons.
NO PHONE CALLS OR RECRUITERS PLEASE
InterMed, P.A. is an Equal Opportunity Employer.  All qualified applicants will receive consideration for employment without regard to race, color, religion, age, sex, sexual orientation, gender identity, national origin, disability, veteran status, familial status, domestic violence status, or any other status protected by law.