Director of Finance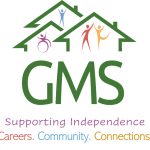 Website Group Main Stream, Inc.
Improving the Quality of Life by Supporting Independence.
Job Title:  Director of Finance
Reports To:  Executive Director
FLSA Classification:  Salary/Exempt
Supervision Exercised:  Accounts Specialists
The Director of Finance is responsible for all administrative functions within the finance department. Working closely with the Executive Director, the Director of Finance is responsible for MaineCare billing and all accounting procedures, including, Accounts Receivable, Accounts Payable, Cash Management, reconciliation of specific general ledger accounts, preparation of the balance sheet, profit and loss statement, and other reports as directed by the Executive Director.
Duties and Responsibilities
Enters all payments received into financial system.
Prepares bank deposits, as needed, electronically makes deposit to bank, records transaction in financial system.
Prepares monthly reconciliation of all agency bank accounts and secures management signature upon completion of reconciliation, files in reconciliation binder.
Provides Executive Director with Daily Cash Projection report.
Prepares documentation of all bank transfers and presents to management for approval prior to posting to bank account.
Manages office petty cash account, provides management with a summary report at the close of each month.
Maintains all files related to the finance department.
Oversees Accounts Receivable Functions
Ensures weekly MaineCare accounts receivable billing in billing software and financial system are created.
Tracks Accounts Receivable aging; prepares Open Invoices Report for review with the Executive Director.
Prints MIHMS reports and post payments to individual consumer invoices.
Oversees Representative Payee Accounts
Supervises processing of consumer room and board invoices monthly.
Ensures DHHS monthly Room & Board subsidy invoices are processed.
Maintains A/R customer and vendor account files (in financial system and paper files)
Communicates with customers and vendors regarding transactions.
Processes Accounts Payable
Codes all invoices for posting to proper G/L accounts and enters into financial system.
Processes weekly accounts payable checks.
Maintains A/P customer and vendor account files (in financial system and paper files).
Communicates with customers and vendors regarding transactions.
General Ledger
Prepares general journal entries for approval by Executive Director; post entries to general ledger.
Posts memorized transactions as scheduled (weekly or at the close of each month).
Maintains records according to generally accepted accounting principles.
Maintains all GL accounts relative to consumer activity including but not limited to DHHS per diem rates, Room and Board, and Personal Spending.
Responsible for tracking and reporting all transactions for consumer special events, such as, Special Olympics, Camp Tall Pines, individual vacations etc.
Imports monthly employee payroll file into financial system.
Month-end/Quarterly/Annual Reporting
Prepares monthly financial statements including Balance Sheet, Profit and Loss Statement, Cash Flows, Trial Balance, and General Journal Entry Report.
Ensures the accurate and timely filing of all financial reports as required by the Federal Government, State of Maine and other government agencies.
Maintains Fixed Assets records and reconciliations.
Prepares and files monthly sales tax report to the State of Maine.
Submits final quarterly Balance Sheet and Profit & Loss statements for submission to bank to the Executive Director.
Conducts quarterly cash counts of petty cash.
Prepares monthly Food Stamp and Food Analysis reports and submits to the Executive Director, Associate Director, and Residential Manager.
Assists outside Accountants with year-end compilation.
Creates and maintains MIHMS NPI authorizations for new and current locations.
Prepares other special reports as requested.
 Budget
Works closely with Executive Director in budget development, financial analysis and cash flow management.
Safety/Security
Participates in all agency safety and security trainings.
Follows all safety and security policies and procedures.
Reports all unsafe conditions at the workplace to the appropriate Director.
Reports all suspicious activities promptly to the Executive Director.
Follows all Internal Control policies and procedures.
Leadership
Support, implement and monitor GMS policies and procedures.
Maintain effective working relationships with employees, members of the Board of Directors, individuals served, customers and vendors and other related agencies.
Attend and participated in GMS approved meetings as directed.
Other duties as assigned.
Qualifications
The candidate should have:
Four-year degree in Business Accounting or related field or
five years experience in a similar position.
Experience in Quickbooks or similar accounting software.
Experience with billing software.
Experience in Microsoft Office programs
Accuracy and attention to detail is absolutely required, as well as a track record of reliability, confidentiality, and conscientious work habits.
Ability to work independently with little supervision.
Ability to organize and prioritize effectively.
Knowledge and experience in budget tracking and cash management.
Familiarity with filing all financial reports as required by the Federal Government, State of Maine, and other government agencies.
Ability to work with a diverse group of people.
The Director of Finance must have high moral character; demonstrate professional values, ethics, responsibility and confidentiality, and the desire to work as a team member within the Agency.
Salary range:  $70k – $90k