Benefits Manager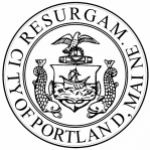 Website City of Portland, Maine
BENEFITS MANAGER
Human Resources Department
The City of Portland is seeking an experienced employee benefits professional to serve in the position of Benefits Manager within the Human Resources Department. Primary responsibilities are to manage and administer all employee benefits for the City's workforce of over 1400, including the management and monitoring of third-party administration of the self-funded employee health plan.  The ideal person for this job will have a passion for providing exceptional customer service to employees, while working to ensure that our excellent employee benefits continue to be managed in compliance with all state and federal laws governing fringe benefits programs, including all provisions of the Affordable Care Act. Experience with self-insured health plans is required, as is a strong working knowledge of pension plan administration. As the City's primary contact with all external agencies and partners in the employee benefits area, we are seeking an excellent communicator for this position. The ideal candidate will have five to ten years of increasingly more responsible roles in managing benefits preferably in the public sector, and will hold a Bachelor's degree from an accredited college or university with specialization in public administration, labor relations, or human resources management. As a key member of the City's Human Resources Department, the Benefits Manager will be a key partner in the continuing implementation of Munis, an integrated ERP for the public sector, which requires strong computer skills and a thorough understanding of online benefits administration. Other equivalent training and experience may be considered for candidates with significant employee benefits experience.  Prior supervisory or management experience is required, and professional certification as a CEBS, SPHR, and/or SHRM-SCP is strongly preferred.
This is a non-union, Exempt Division Director level position with a salary range of $83,012 – $99,119/year.  The City of Portland offers an outstanding benefits package, which can be viewed at www.portlandmaine.gov/304/Benefits.
Please send cover letter, resume and Voluntary Self-Identification Form (form available at  www.portlandmaine.gov/DocumentCenter/View/1119) to Gina Tapp, Director of Human Resources, City of Portland, 389 Congress St., Room 115, Portland, ME 04101, fax (207) 874-8937.
Applications will be accepted through Friday, August 9, 2019.