Benefits Associate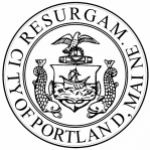 Website City of Portland, Maine
BENEFITS ASSOCIATE
Human Resources Department
City Hall – The City of Portland's Human Resources Department is seeking an experienced individual to perform a variety of professional and technical tasks related to the administration and maintenance of the City's employee benefits, including leave management.  Under the direction of the Benefits Manager, the Benefits Associate assists with the administration of employee benefit programs including group health, dental and life insurance plans, income protection, flexible spending, and retirement plans.  The position is also responsible for monitoring and assisting with the technical administration of employee leaves of absence, and acts as a liaison between the Human Resources Department, employees, and City departments for all benefits and leaves of absence. In addition, the Benefits Associate is responsible for reviewing and processing benefit vendor invoices for payment. There is a significant amount of communication with other employees, both in person and in writing, to ensure benefits are understood and assistance is provided with any issues, including enrollment and maintenance of all benefit plans. Successful candidates will have prior experience with benefits administration, and a strong customer service background, including electronic benefits enrollment through an HRIS.  Must have a minimum of five (5) years of experience in human resources administration, and an Associate's degree or any equivalent combination of experience and training which provides the following knowledge, abilities and skills: Knowledge of federal and state regulations governing benefits programs; understanding of flexible spending accounts, group health, dental, life and disability plans, summary plan documents, government programs, forms and mandates such as ACA and FMLA; strong computer skills including HRIS, word processing, presentations, and spreadsheets.  Qualified candidates must be comfortable in a fast-paced work environment, where multi-tasking is a normal part of every day. Experience with presenting new employee benefits orientation sessions and other employee trainings is strongly preferred. Offers of employment are contingent upon the completion of a satisfactory criminal background check.
Salary range is $25.52 – $34.31 per hour.
Please apply by sending a cover letter and resume by Friday, August 9, 2019, to jobs@portlandmaine.gov.
City Benefits –
Permanent, full-time employees receive a generous benefits package which includes 12 ½ paid holidays; employee health insurance; sick and vacation leave; optional life, dental and income protection insurances; choice of retirement plans; and tuition reduction program with the University of Southern Maine.
The City of Portland is strongly committed to diversity in its workforce.
Women and Minorities are encouraged to apply.
We are an Affirmative Action/Equal Employment Opportunity employer.
For more information visit the City's website at www.portlandmaine.gov/jobs
Apply at/send cover letter and resume to the
City of Portland, Maine
Human Resources Office
389 Congress St., Room 115
Portland, ME 04101
Tel. (207) 874-8624, Fax (207) 874-8937
Email to jobs@portlandmaine.gov.