Benefits Employee Advocate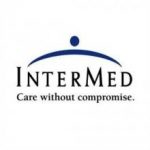 Acadia Benefits
Acadia Benefits, a locally-owned Maine benefit brokerage and consulting firm, is currently seeking a Benefits Employee Advocate, to join our passionate team of professionals.
The Employee Advocate supports customers and their employees with claims resolution, referral and authorization assistance, resolving issues pertaining to prescription coverage and surgery precertification.
This Full-Time position is located at our Portland office, with potential for flexibility with a hybrid arrangement.
ESSENTIAL DUTIES AND RESPONSIBILITIES :
Serve as a contact to clients and their employees for complex benefit issues.
Deliver excellent customer service responding to all requests in a timely manner, and keeping customers apprised of progress on any outstanding issues.
Work closely with employees and carriers to resolve coverage and claims issues when coverage is denied.
Educate members on how to work with providers on coding and billing issues.
Educate providers and employees on appeals, prior authorizations and referrals, as needed.
Write appeals and be part of appeal board hearings.
Facilitate reprocessing claims when necessary.
Guide employees through insurance options while employed, at retirement, or after job loss.
Support employees with researching and identifying the best doctor and specialist for medical conditions and obtain price comparisons.
Assist with disability claims, including facilitating medical records and required forms.
Help employees in coordinating primary and secondary insurance coverage.
Provide answers to employees for confidential healthcare and prescription questions.
Support employees with any other benefit and plan specific questions.
Write blog posts for website as needed.
Other duties as assigned.
MINIMUM QUALIFICATIONS (KNOWLEDGE, SKILLS, AND ABILITIES):
Bachelors Degree or equivalent experience preferred but not required.
Experience working with and dealing with health care system, navigating referrals, provider contracting, and complex benefit issues desired.
Experience working with brokers or individuals navigating benefit issues preferred. Including navigating billing and coding issues.
A Maine Life and Health License is desired.
Must possess excellent communication skills, be able to explain complicated and detailed information in a compassionate manner.
Ability to be firm but empathetic, know when to push and when to accept responses.
Highly organized and have excellent initiative and follow-up skills.
Ability to carry out a variety of responsibilities with requests from various people
Expertise in MS Office required, familiarity with CRM program desired.
BENEFITS:
Acadia Benefits provides all its employees with full benefit package, including; medical, dental, vision, life & disability, onsite parking, retirement benefits, and paid time off.
NO PHONE CALLS OR RECRUITERS PLEASE
Acadia Benefits is an Equal Opportunity Employer.  All qualified applicants will receive consideration for employment without regard to race, color, religion, age, sex, sexual orientation, gender identity, national origin, disability, veteran status, familial status, domestic violence status, or any other status protected by law.